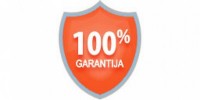 Terms of Service for purchasing at www.divemen.lt e-shop

General Provisions
These "rules of purchase is a legally binding document that sets out between buyer and seller rights, duties and responsibilities of your purchase at www.divemen.lt online store (the e-shop).

Attention! By agreeing to these rules and conditions of connecting to the e-shop, you receive all of these regulations, and undertake to comply.
1. The moment of purchase - sales contract
1.1. The contract between you and www.divemen.lt is treated as from the time when you fill out the buyer registration information, tick "I agree with the Terms and Conditions and click "Register" in e-shop.
1.2. The contract between you and www.divemen.lt is treated as from the time when you formed a shopping cart, click on "Order" and the next window you asked to join the buyer's system in e-shop.

2. Your Obligations.
2.1. You must pay the agreed amount for the merchandise.
2.2. The registration form contains the full, complete and correct information about you. If the registration form of the buyer is inaccurate, false or misleading, www.divemen.lt have the right to cancel the Customer's registration and delete the data.
2.3. If you change your registration form to submit data, you must immediately update them.
2.4. By using e-shop, you agree to these contracts - rules and must comply with them.
2.5. To disclose to third parties your login information.

3. Our commitments
3.1. Create the conditions for you to use proper e-shop services.
3.2. Deliver your merchandise, to your address within the agreed delivery period.
3.3. We, in the event of serious circumstances, not being able to present your products ordered, commit to offer a similar product, but if you refused to accept the product analogue, the money return you paid is within 72 hours.
3.4. Fully respect the right and privacy of customer and thier personal information in e-shops on registration form, except by law the Republic of Lithuania.

4. Shipping
4.1. There is an additional delivery fee unless specified differently at the time of purchase. The goods are delivered within 3-7 working days in Europe, elsewhere in 7-10 days from payment confirmation. Request to receive the goods quickly (1-2 days), please contact us for courier payment.

5. Shopping guarantee
All items are covered by manufacturer's warranty.

6. Returns
6.1. Items are returned in accordance with the 2001. June 29. Lithuanian Minister of Economy No. 217 "The things return and exchange approval of rules."
6.2. Returned object must be in full package. You are responsible for keeping goods in original package. If item is not properly packed, we or our representative do not accept the return of the item.
6.3. Items must be returned in the packaging in which it was submitted. Package must be undamaged, clean, properly prepared and packaged.
6.4. You are returning the goods with your own transport or courier mail.
6.5. When returning defective product, we are committed to take poor quality of the product and replace it with a similar product. In the case where we do not have similar product, we will refund you the money paid for the goods.

7. Disclaimer
7.1. You are fully responsible for the registration form of the data accuracy. If you do not submit accurate data on the registration form, we are not responsible for the ensuing consequences.
7.2. You are responsible for the actions carried out through e-store.
7.3. If www.divemen.lt e-shop is a reference to other companies, institutions, organizations or individuals websites www.divemen.lt is not responsible for the information contained therein, or the activities carried out www.divemen.lt other websites does not monitor and control those companies and do not represent the people.

8. Sending Information
8.1. We send all communications relating to the purchase of goods, participation in games and lotteries, promotions and news site to your registered by e-mail address.
8.2. You send all the messages and questions you to the email address This email address is being protected from spambots. You need JavaScript enabled to view it. This e-mail address is being protected from spambots. You need JavaScript enabled to view it
9. Final Provisions
9.1. These rules are subject to Ministry of Law. Any dispute, originating in the enforcement of these rules shall be settled by negotiation. Failing agreement, the dispute is resolved in accordance with the laws of the Republic of Lithuania.