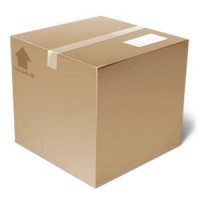 ITEM COLLECTION IN VILNIUS
In order not to wait for your items and not to pay the delivery fee, you can collect your purchased items directly from divemen.lt centre. All you need to do is indicate that you want to collect your items yourself, when making a purchase. You have to collect your order within 3 working days after your order has been confirmed. You will be notified about order confirmation via phone or e-mail. If you place your order before 4pm, you will be able to collect it the same day.

Free of charge item collection in Vilnius:
Justiniškių g. 144C-1 , LT - 05268, Vilnius.
Opening hours: I-V 10:00 – 18:00h VI 10:00 – 15:00h
HAVE YOUR ITEMS DELIVERED TO YOUR DOOR

If your order value is above 120 Lt, the delivery is free of charge. If your order value is below 120 Lt, delivery fee is 12 Lt. Your items will be delivered to your door without any further charges.

Conditions: the items will be delivered to any address within Lithuania. Courier will contact you via phone to confirm delivery time.
Delivery times: * Zone I (Alytus, Kaunas, Klaipėda, Marijampolė, Panevėžys, Šiauliai, Tauragė, Telšiai, Utena, Vilnius) 8:00 – 22:00.; Zones II and III – rest of Lithuania 8:00 – 18-00.
ITEM RECEIVING
When collecting or receiving your items always check the state of parcel and item(s) and sign invoice. Should you notice any damage of parcel or item or mismatch of your consignment, mark this on the invoice and write a free form note on parcel/item damage or mismatch in the presence of our agent. This is necessary if you wish us to take responsibility for item damage, if the damage wasn't caused in the process of making the product and mismatch of consignment, if the mismatch is identified while inspecting items from the outside.
If you have any further questions please contact:
Vilnius:
+370 521 95 469
+370 681 42 659;
If the matter is not urgent, you can also contact us by e-mail: This email address is being protected from spambots. You need JavaScript enabled to view it. This e-mail address is being protected from spambots. You need JavaScript enabled to view it